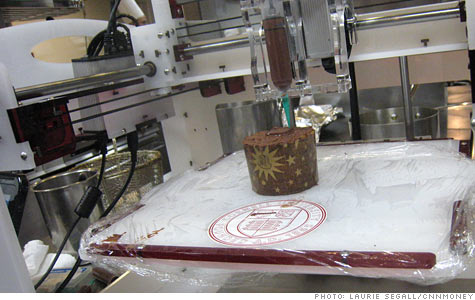 As part of Cornell University's Fab@Home initiative, a group of scientists and  students created a 3D printer that prints food.
"David Arnold, director of culinary technology at the French Culinary Institute, has been testing out the technology since October 2009. He loves the experimentation it makes possible.

"One of the main things I hope this machine will let us do is create new textures that we couldn't get otherwise," he says."
Via CNN Money